Understanding infertilty
Infertility is more common than most people realise and it can be caused by many different things whether you're male or female.
Book a fertility health check-up
The causes of infertility
We welcome everyone into our clinic regardless of age and medical history and explore every avenue as a collective of Fertility Specialists. Leaving no stone unturned at any stage of the journey, we go further than any other clinic to fulfil your dream of parenthood.
Before embarking on any fertility treatment, the first and crucial step is understanding your fertility health and ability to conceive with a thorough assessment of you and your partner. Together with any medical history, a fertility check-up provides a good insight to the reasons you are not conceiving, we may recommend further tests if the first line tests do not provide a definitive diagnosis.
Reduce the risk of recurrent miscarriages
One of the main reasons an embryo results in miscarriage is a genetic (chromosomal) abnormality. However, with PGT-A we can ensure only transfer chromosomally normal embryos are transferred back into you, and thereby
increase your chances of and reduce your time to a successful pregnancy.
Learn more about PGT-A
Success after IVF failures
If you've been told by other clinics just to "try another cycle".

T

his is

n't always the best answer. It may just result in further costs and further heartache. W

e can help: using state-of-the-art diagnostic tools and advanced analysis

to

find and treat the specific issues that could be preventing you from conceiving or carrying the baby to full term

.
Learn more
Exploring reproductive immunology
If you've experienced recurrent miscarriage, implantation failure or unexplained treatment failure, where no other cause is obvious, we may recommend immunology testing. This is to make sure your immune system is promoting – and not rejecting – your pregnancy.
Learn more
Endometrial receptivity (ERA, EMMA and ALICE)
If you've experienced recurrent miscarriage, implantation failure or unexplained treatment failure, where no other cause is obvious, we may recommend endometrial receptivity testing. This is to make sure your uterus lining (endometrium) is receptive and has a supportive bacterial population for embryo implantation and development.
Learn more
Genetic testing
Genetically testing your embryos before implantation in your womb can increase your chances of a healthy pregnancy. We generally recommend PGT-A (checking for chromosomal abnormalities) to all patients to maximise your chance of success and reduce your time to pregnancy. Preimplantation genetic testing is especially useful where the maternal age is higher or there is a family history of a genetic condition.
Learn more
Fertility preservation
There are many social and medical reasons why you might want to preserve your fertility for the future and we can safely freeze your eggs or sperm at our clinic until you're ready to start a family. We are proud to have the market -leading all-inclusive packages available.
Learn more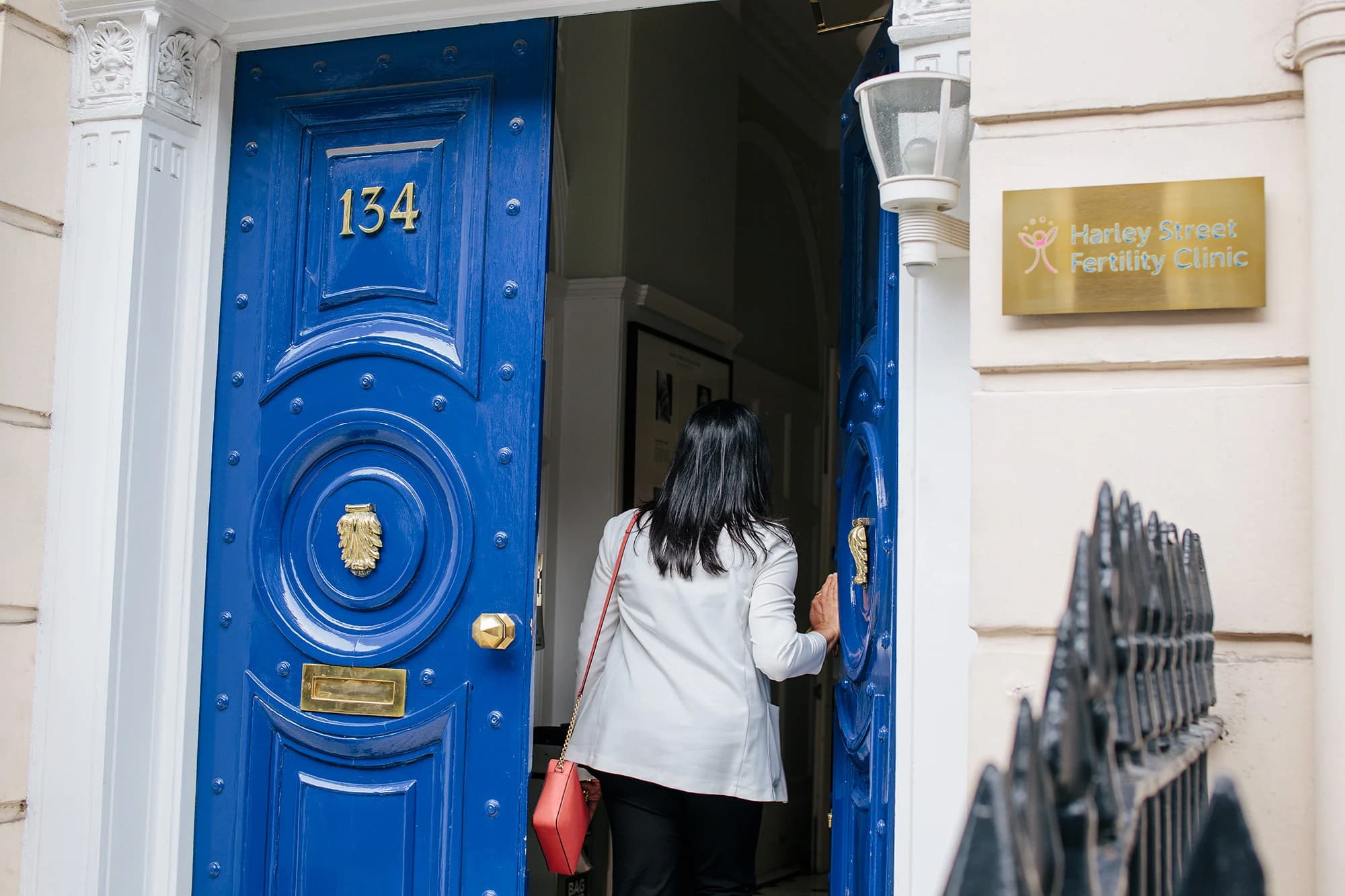 Are you over 40?
Although fertility treatment at an older age comes with its own challenges it should never be a deterrent to starting a family. We pride our reputation on always having treatment options available and use the collaborative expertise of our entire fertility team to give you the highest chance of success. It's why our pregnancy rate for women over 37 is more than double the national average and we have the highest pregnancy rate for over 40s in the UK.
Discuss your options