IVF with donor eggs
A form of IVF that uses another person's donated eggs instead of your own.
Book an appointment
Introduction
Is IVF using donor eggs right for me?
There are many reasons why you might think about using donor eggs instead of your own – from a reduced egg reserve, starting a family in later life or as a result of cancer treatments. But whatever has brought you here, a known or anonymous donor can be a viable and rewarding chance to have a baby of your own. If you decide this is the route for you, you'll be offered donors who our egg donation team believe are a close match to you. We can offer counsellor support to help you through this process. Understanding the overpowering influence of nurture in a child's development can be helpful to many patients.
Who's it for
You might want to use IVF with donor eggs if…
Your egg store is low or nil

You were born without functioning ovaries (e.g. Turner syndrome)

Your ovaries have been removed for cancer, ovarian tumour, or endometriosis

Your ovaries were damaged by previous chemotherapy or radiotherapy

You've experienced multiple IVF failures

You have an inheritable condition
Statistics at Harley Street
We have an increasing availability of donor eggs at our clinic and stored in our donor bank.

It means we can match most recipients with a suitable donor very soon, even for patients of ethnic minority origins. We also use a new egg freezing technique known as vitrification that provides over 90% survival rates for the freezing and thawing process.
90%
Vitrification
We have over 90% survival rates for the freezing and thawing process

The process for IVF with donor eggs and what to expect
Step 1: Selecting your donor
You will be invited to browse our electronic catalogue of donors (
https://www.hseb.uk
) and shortlist your favourite ones. One of our egg donation team will then guide you in selecting the most suitable donor for your treatment.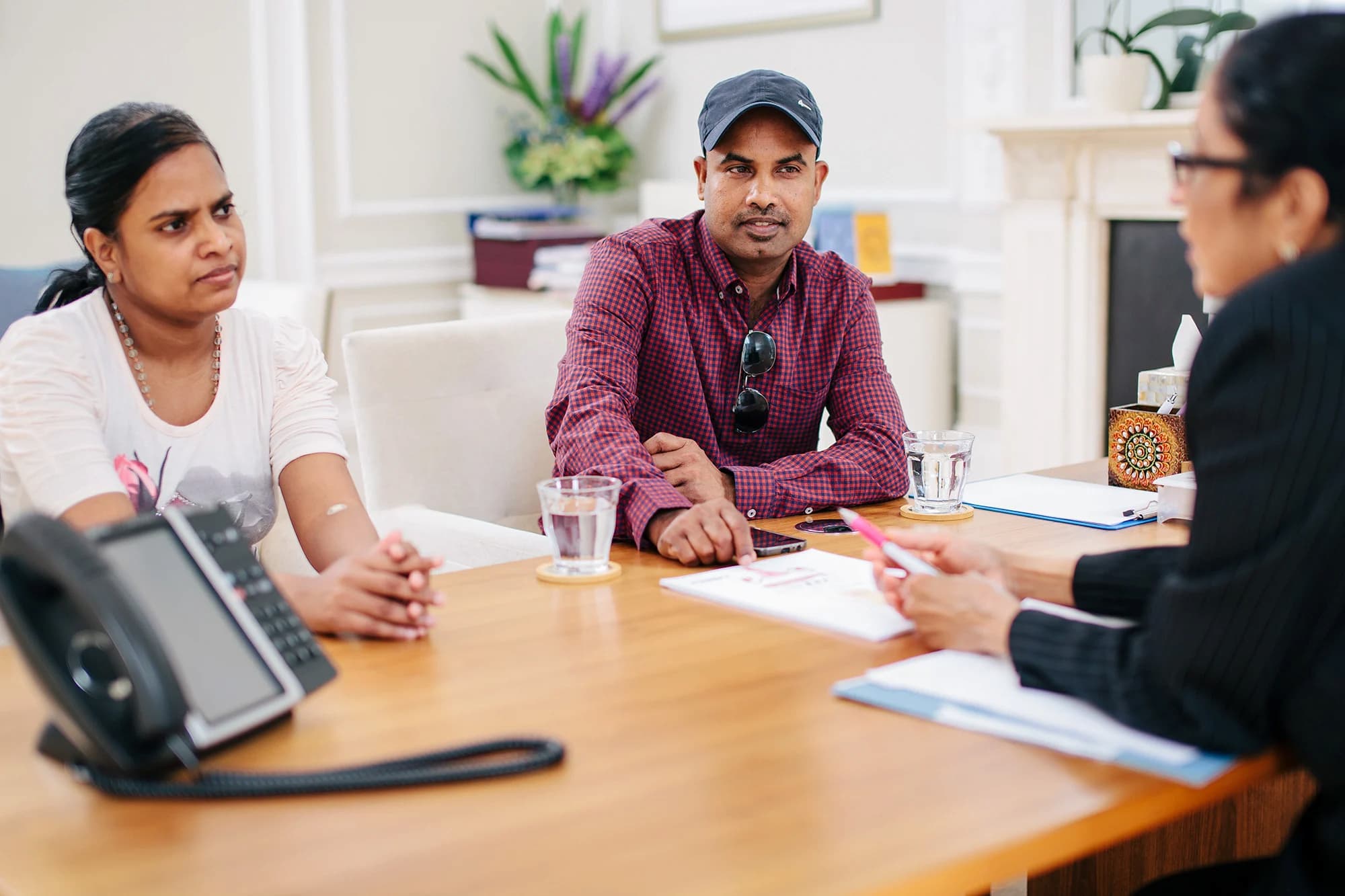 Step 2: Endometrial scratch
Approximately 7 to 10 days before your period, you'll be asked to come into our clinic for a saline hysterogram and
endometrial scratch.
This gets your uterus ready for treatment and increases the chance of a successful implantation.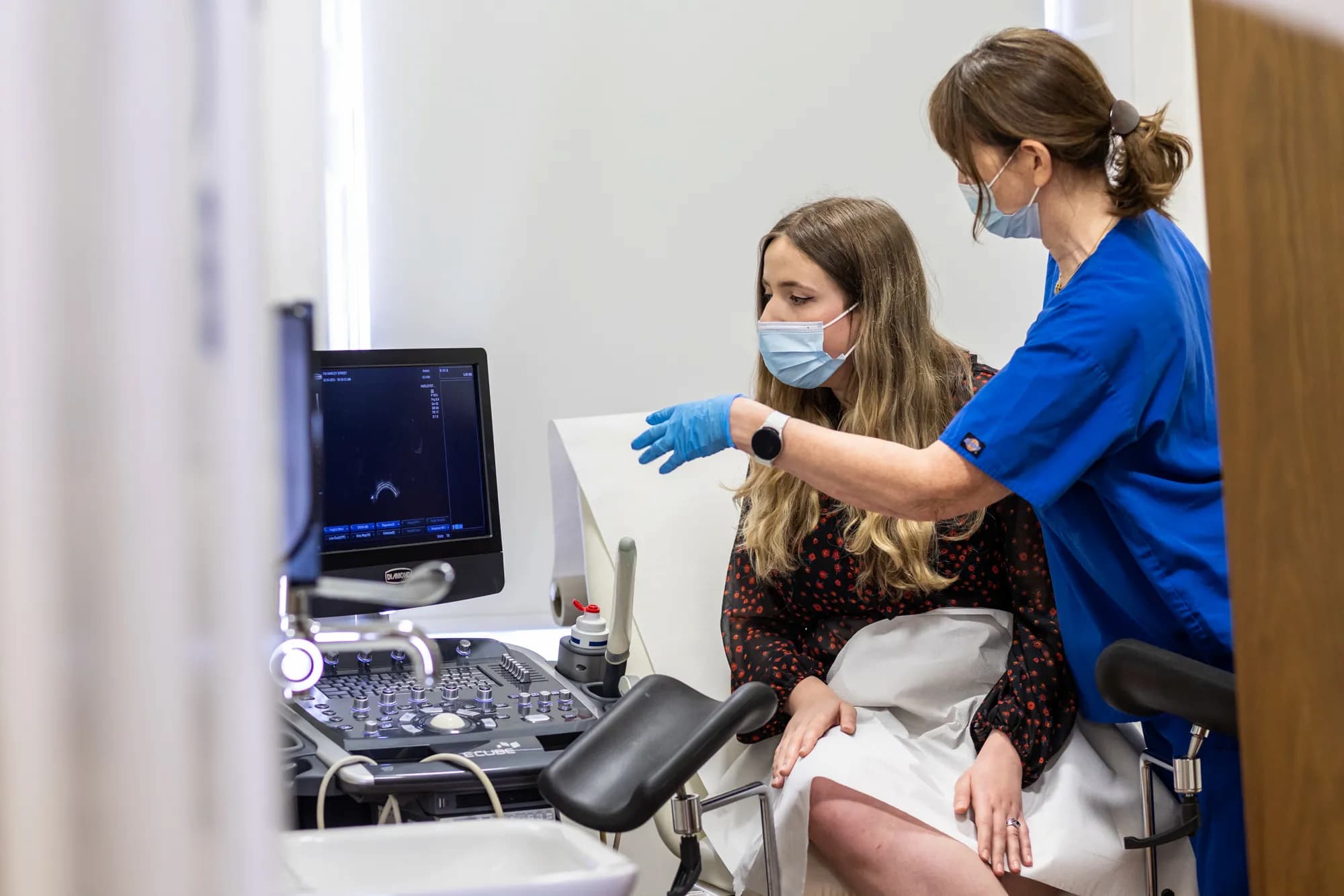 Step 3: Preparing your uterus
We have to prepare your uterus for embryo transfer by giving you oestrogen tablets. When you are ready, you will be asked to start progesterone, typically in the form of injections.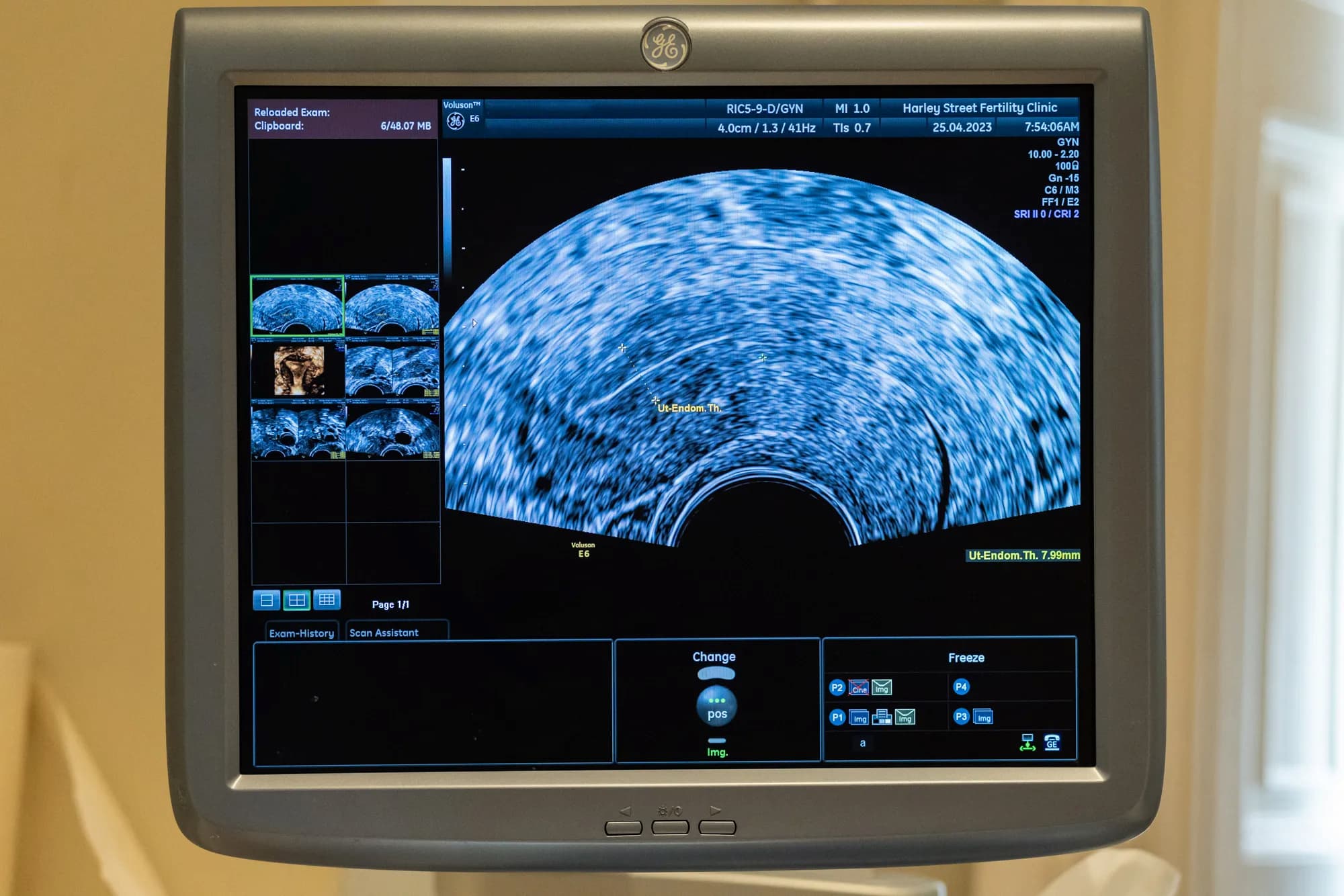 Step 4: Fertilising the eggs and growing embryos
On the same day, we will thaw the frozen donor eggs and fertilise them by ICSI using the planned sperm sample (partner or donor).
The fertilised eggs will be grown to the blastocyst stage, 5 or 6 days post fertilisation, in our time-lapse incubator. The embryology team will update you regularly about the development of your embryos.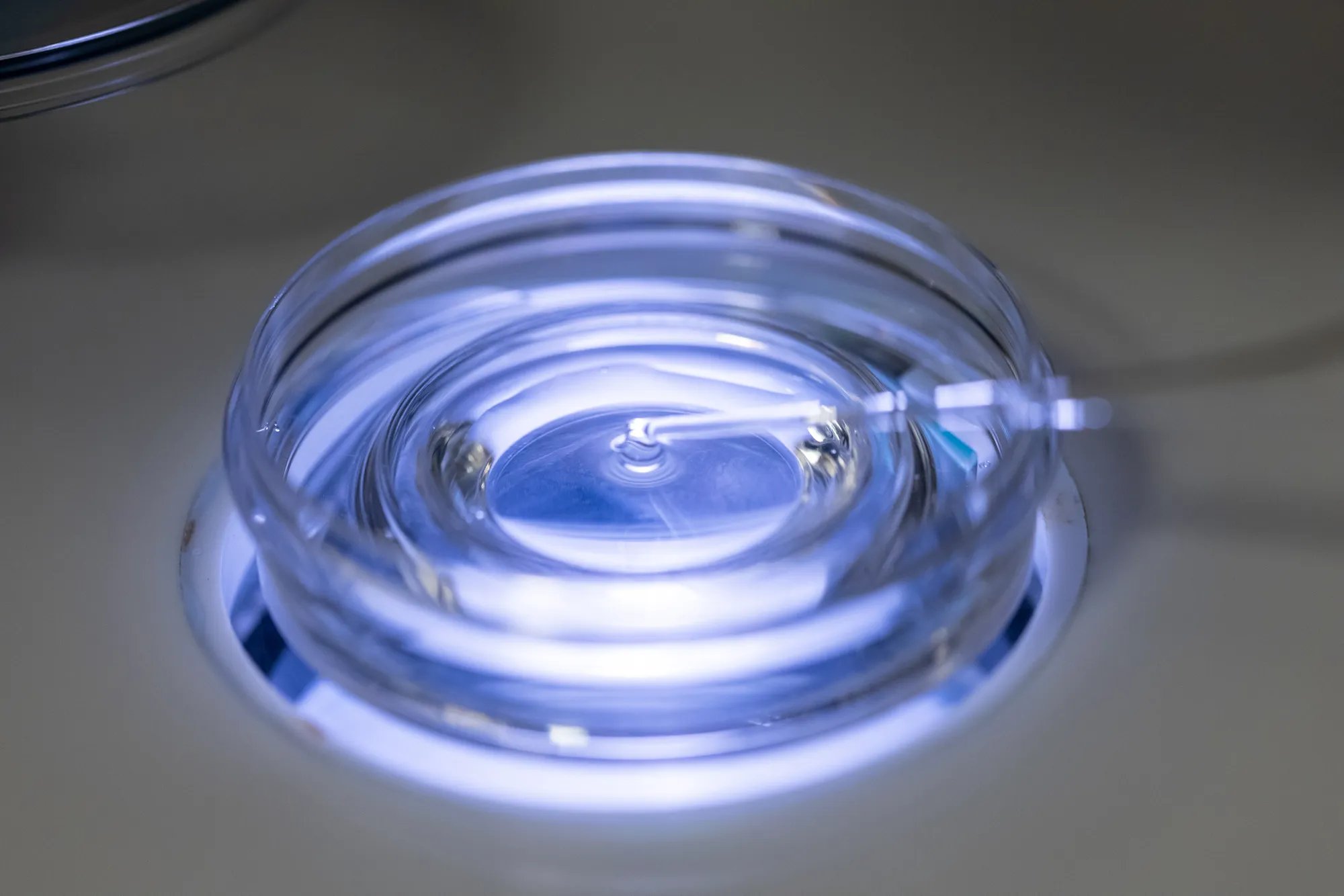 Step 5: Transferring the embryos
The best blastocyst stage embryo will be selected for embryo transfer. The embryo transfer is a straightforward procedure and typically does not require sedation.
Any remaining good quality embryos will be frozen for future use.