Having a family with a frozen embryo transfer (FET)
We'll use the latest techniques to maximise your chances of success and minimise your time to a successful pregnancy.
Book an appointment
FET information download
Comprehensive details on the process can be downloaded here
Download
Statistics at Harley Street
Embryos, frozen at the blastocyst stage by vitrification, are very robust and we have a greater than 95% freezing and thawing survival rate.
Frozen embryo transfers with euploid blastocysts have the greatest possible chance of achieving a healthy pregnancy and live birth. We see pregnancy rates of 50% across all ages and 60% for women who were under 35 at the time of freezing the embryos.
60%
Pregnancy rate
for frozen embryo transfers at our clinic.

The FET process and what to expect
Step 1: A fertility review
We put every patient on the best possible treatment plan with the highest chance of success. That process starts with our thoughtful and thorough screening, which is focused on understanding you and your fertility health. We'll then advise you on any pre-treatment preparations depending on the results.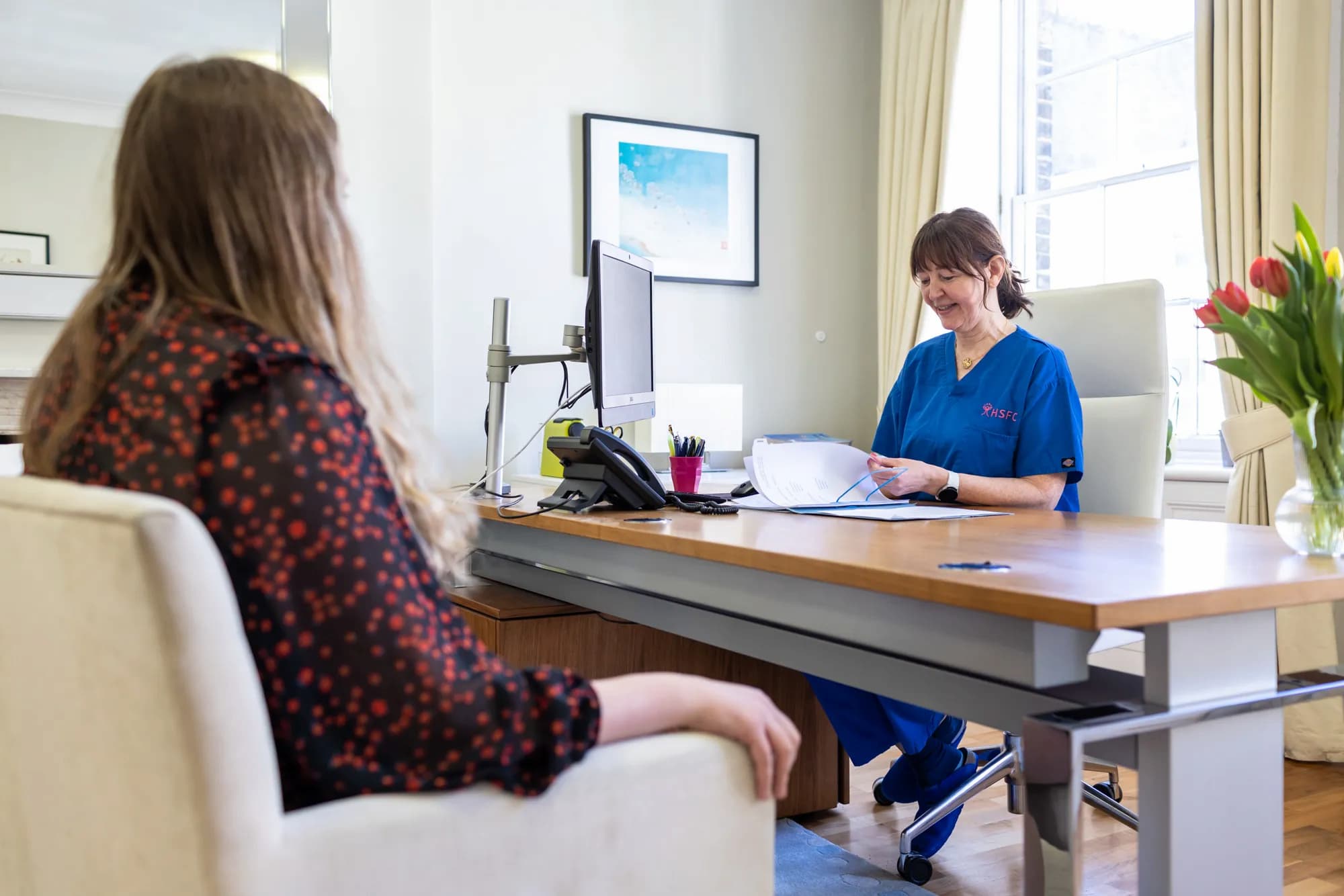 Step 2: Pre-treatment preparation
This step will vary according to your individual requirements based on your initial results. This may include an endometrial scratch, immune-modulatory therapies, hysteroscopy, endometrial analysis and preparation.
However, this step is crucial in maximising your chances of success.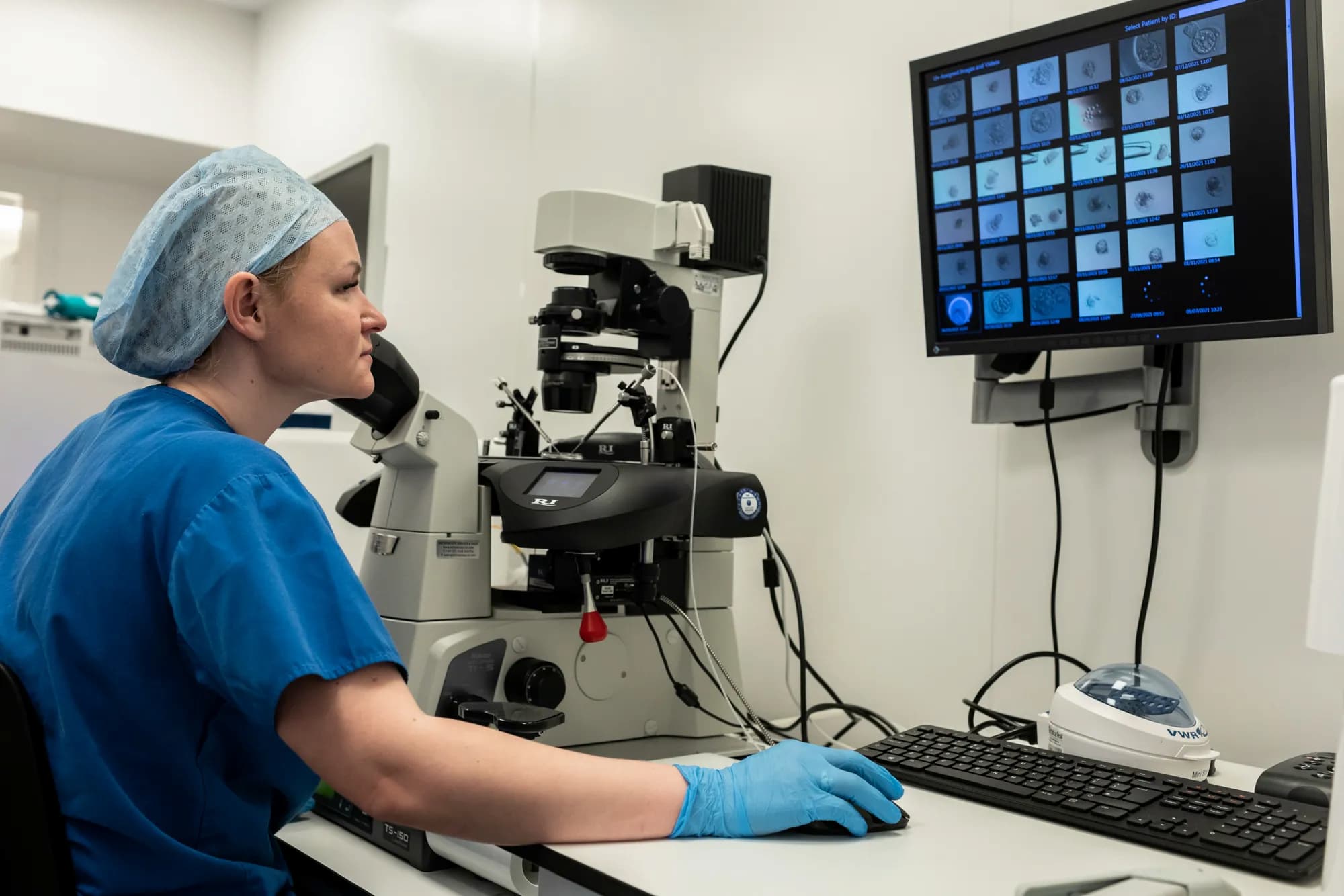 Step 3: Monitoring
This step will vary depending on whether you're having a natural cycle FET or a medication-controlled cycle. However, we'll closely monitor you during both to make sure your embryos are transferred at the correct time and your body is in the optimal state to give you the highest chance of success.
Step 4: Transferring the embryos
Your embryos will first be thawed in our laboratory ahead of the procedure. The actual embryo transfer is a simple procedure and is performed under ultrasound guidance by your consultant. There is no requirement for anaesthesia.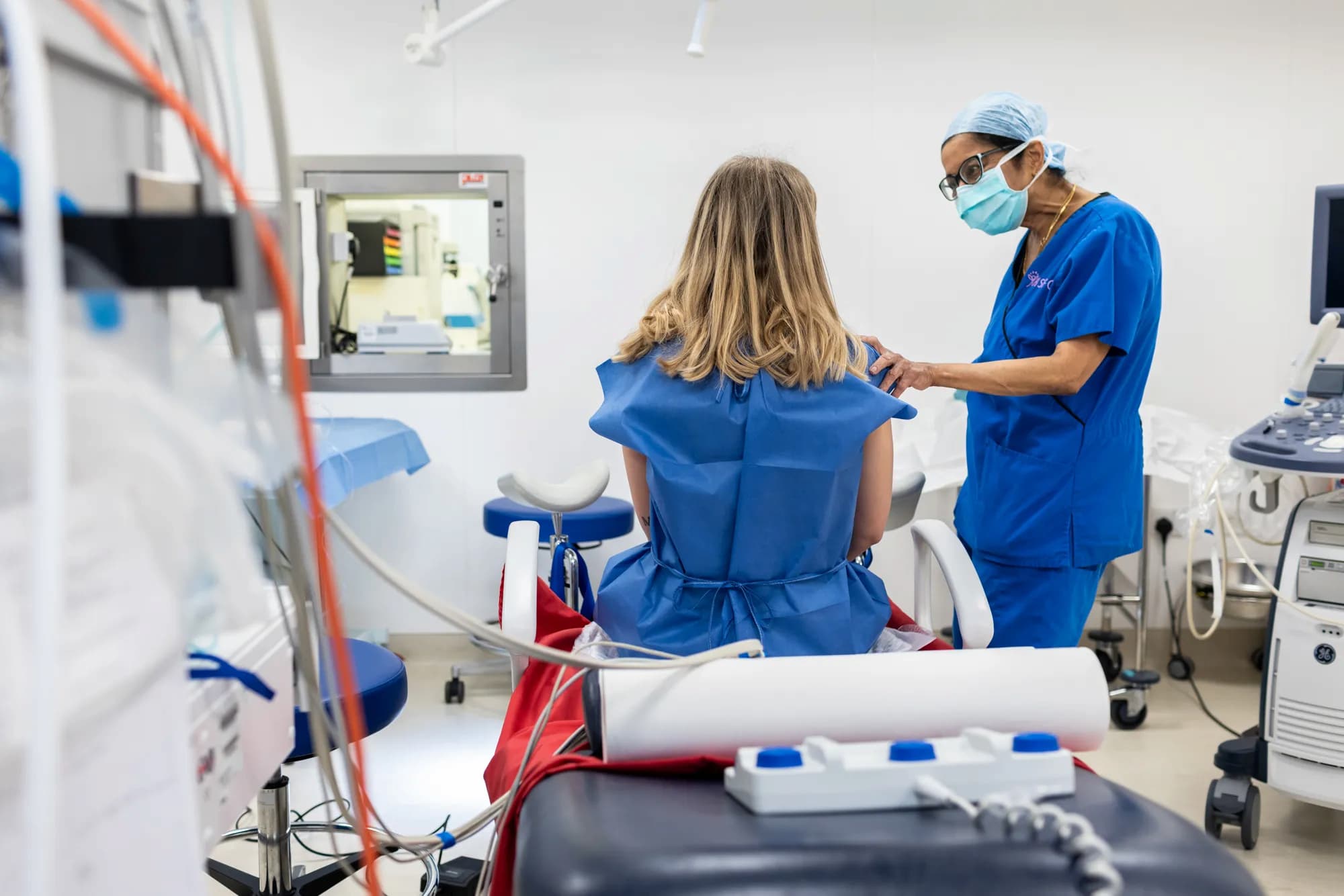 Step 5: Post embryo transfer care
High levels of progesterone are important for a successful pregnancy, so we'll keep an eye on your levels before and after embryo transfer and provide additional medications if needed. Then after 10 days, you'll take a pregnancy test. If the test is positive, you will be booked for an early pregnancy scan 3 weeks later (the 7-week scan).